---
Award winning model for reusing empty buildings can be replicated across the country say judges.
---
A tiny not-for-profit made up of voluntary citizens won a prestigious award at a ceremony in London's 'Crystal' venue.
Nominated for the Innovative Spaces category, they beat a luxury hotel chain and a Russian Institute for Urban Development and went on to then receive the Overall Winner for the Sustainable City Award 2019!
Cover Picture: Deputy Mayor for Energy & Environment presents award alongside London Assembly Member, Jennette Arnold
The judges' decision was influenced by the capacity of the ReSpace model for reusing empty buildings, to be replicated across the country. They were also impressed by the ability to create so much positive change and lasting impact using no money.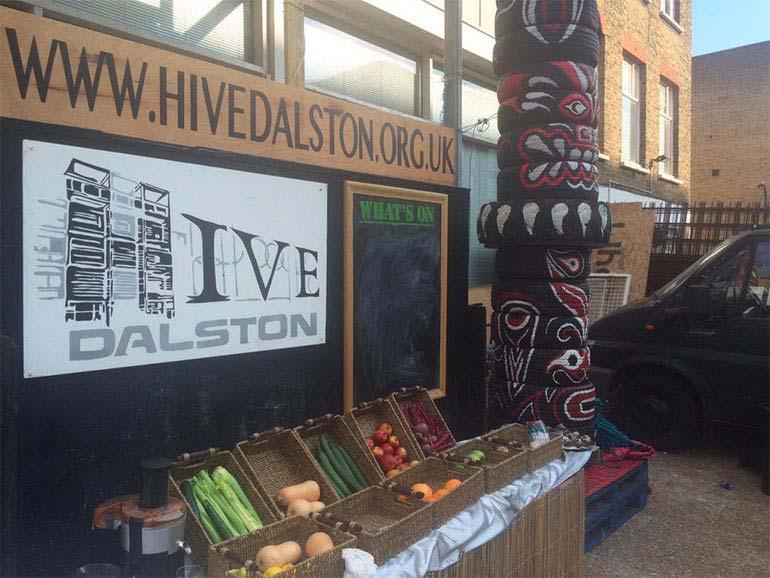 The Hive's 'pay as you feel' supermarket from surplus food – and tyre totem pole!
ReSpace Projects was established in London in 2015 by a small group of citizens who wanted to demonstrate that issues of waste and inequality could in part be resolved by simply sharing resources. At the time, there were an estimated 8,000 homeless people in London – and around 80,000 empty residential buildings.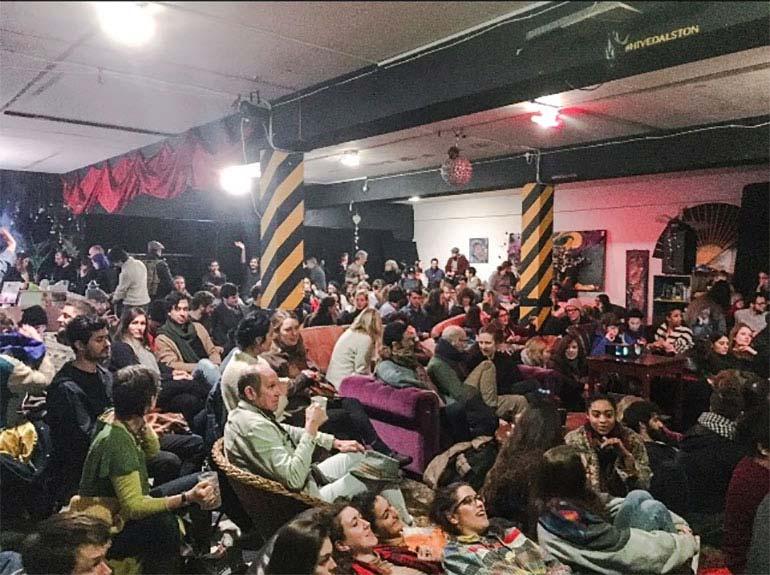 Packed out screening of Naomi Klein's 'This Changes Everything'
We convinced a developer in Hackney who had an empty office block awaiting redevelopment, to lend his building to ReSpace for six months. The group set up a showcase building called Hive Dalston, which went on to achieve staggering results; this 'independent social space' became a community hub that hosted hundreds of events for free; housed people, fed, entertained and informed for nearly three years!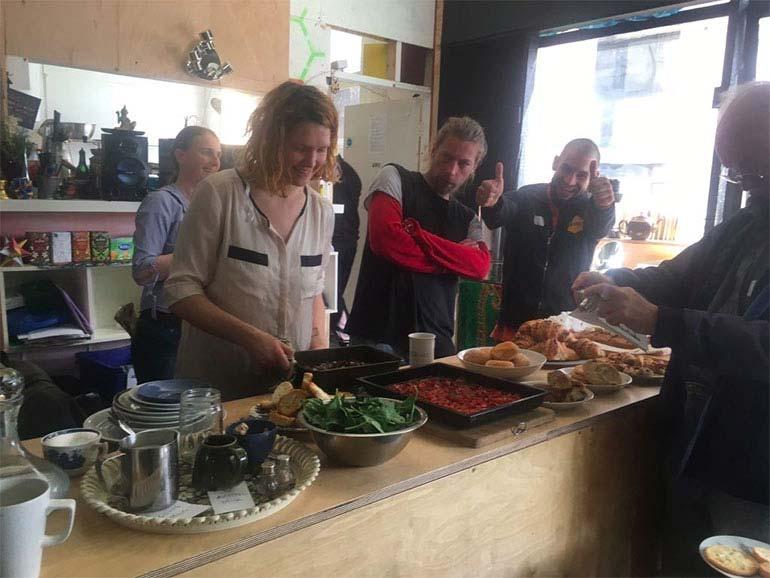 Crew behind the cafe serving free lunch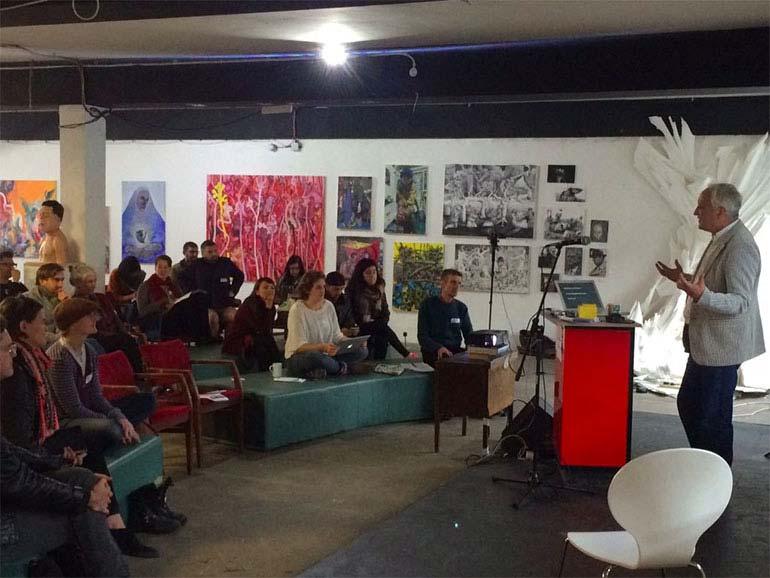 International planner and author, Charles Landry, speaking at the first ReSpace Conference, 'holistic urban regeneration'
The Hive sometimes hosted up to seven events a day, run by a volunteer crew of people from all walks of life; One member had joined when sleeping rough. By the end of the project he had been offered the role of Building Manager and the Hive had paid for his training in security – he now has a steady income.
In the two years since the Hive was returned to the landlord for redevelopment, ReSpace have been advising and resourcing a number of projects across London and further afield, in Newham, Romford, Peterborough and Southend.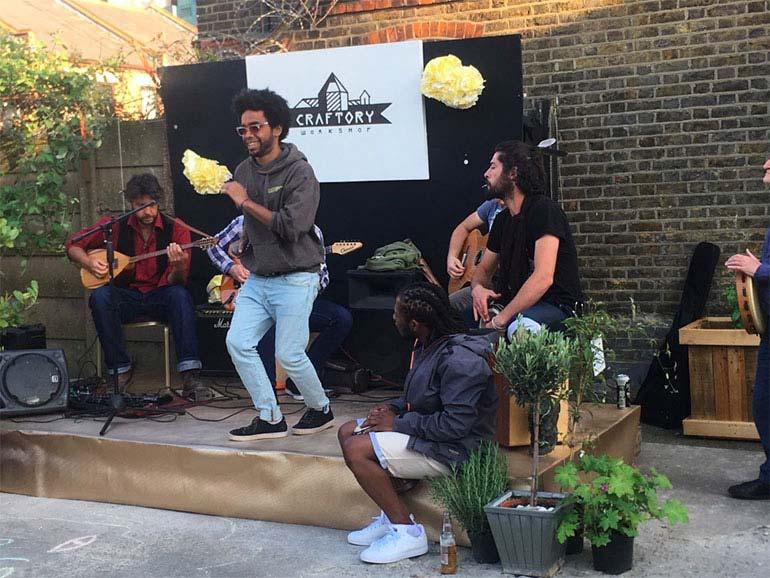 Music jam at the Craftory Newham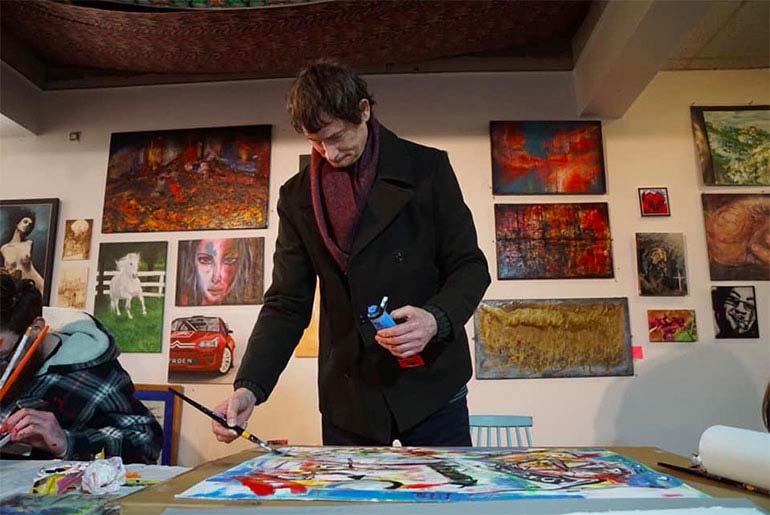 Live art in progress at one of the New England's 'Art Out!' events in Peterborough

Their latest project is back in Hackney's Dalston, where another office block had been vacated for redevelopment on one of London's last remaining public squares.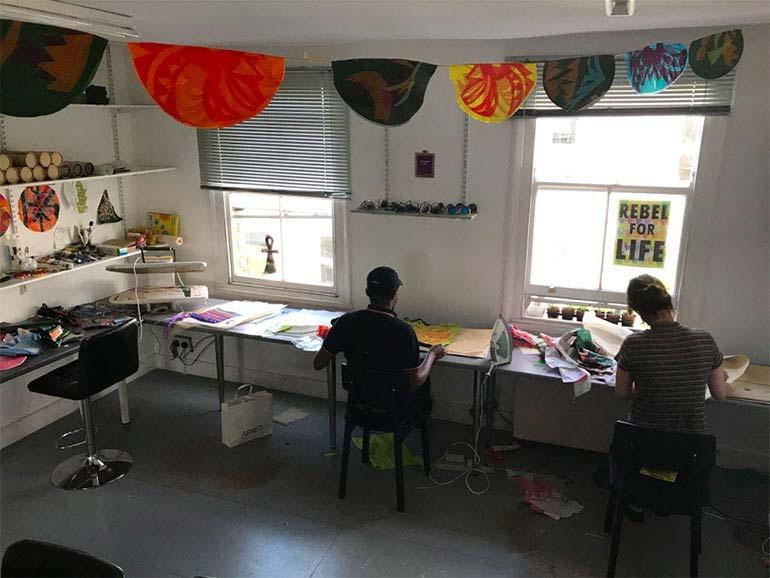 Innovative sustainability workshop reusing plastic bags to create new materials at Zero LDN in Hackney

In just three weeks the collaborators using the space now include artists fusing plastic bags to create a versatile and flexible waterproof material; carpenters, weavers, jewellery makers, art therapy, sustainable fashion designers and a dominoes club that doubles up – incredibly – as a church! A room that two months ago was a solicitor's office, has even become a pop up Angolan restaurant.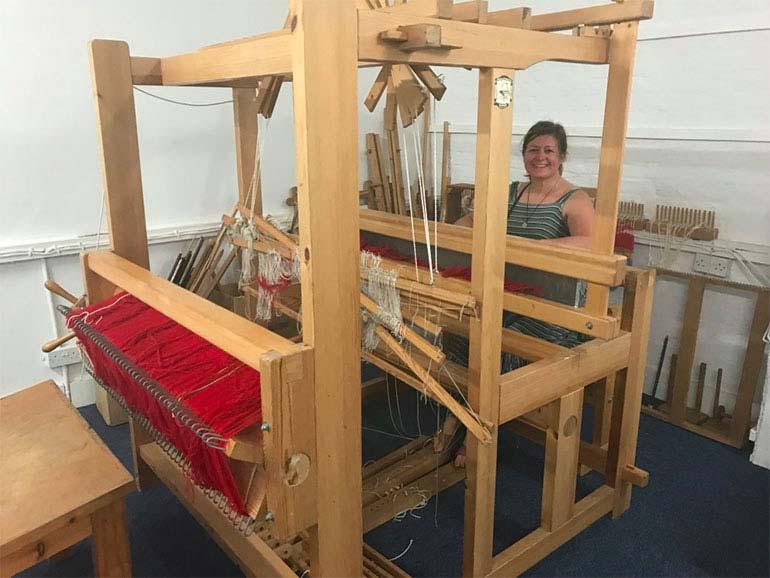 One of three looms rescued from landfill and brought to life at Zero LDN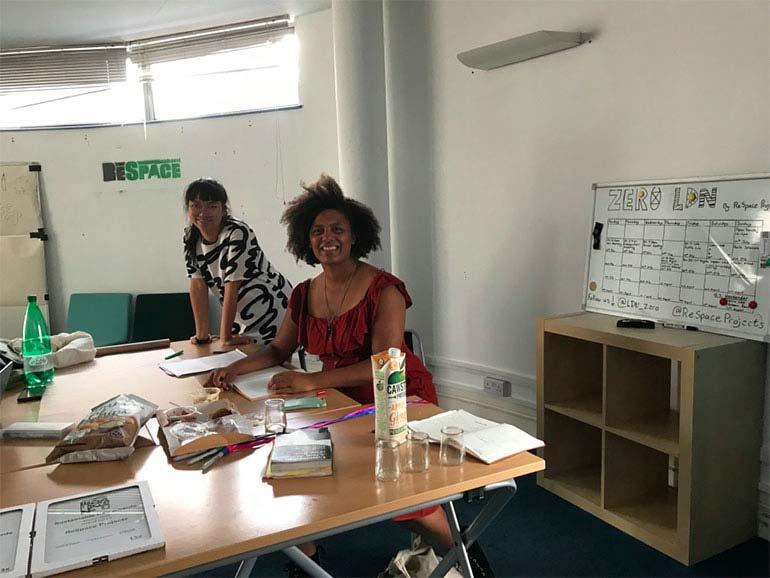 Planning sessions for a performance about clean air at the Tate
The social and environmental benefits of 'respacing' are clear to any visitor – and there's no doubt that this system of reusing society's waste for communities and social groups is a substantially more efficient way of managing our resources. So what is next for ReSpace?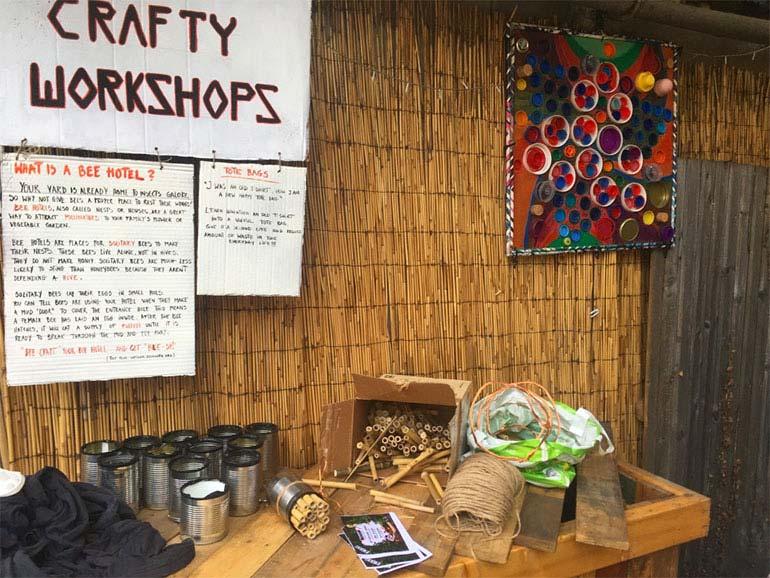 Eco-friendly workshops for children – making bee hotels and tote bags from old t-shirts!
"We hope that in the near future 'respacing' will be the standard, rather than an alternative. Being so successful at the Sustainable City Awards was a fantastic achievement – and we hope it will give building owners such as developers and local authorities, even more incentive to let us take care of their empties."
Article reproduced and edited from:
https://ecohustler.com/article/respace-empty-buildings-to-give-communities-more-opportunities-says-sustainable-city-award-winners/
---